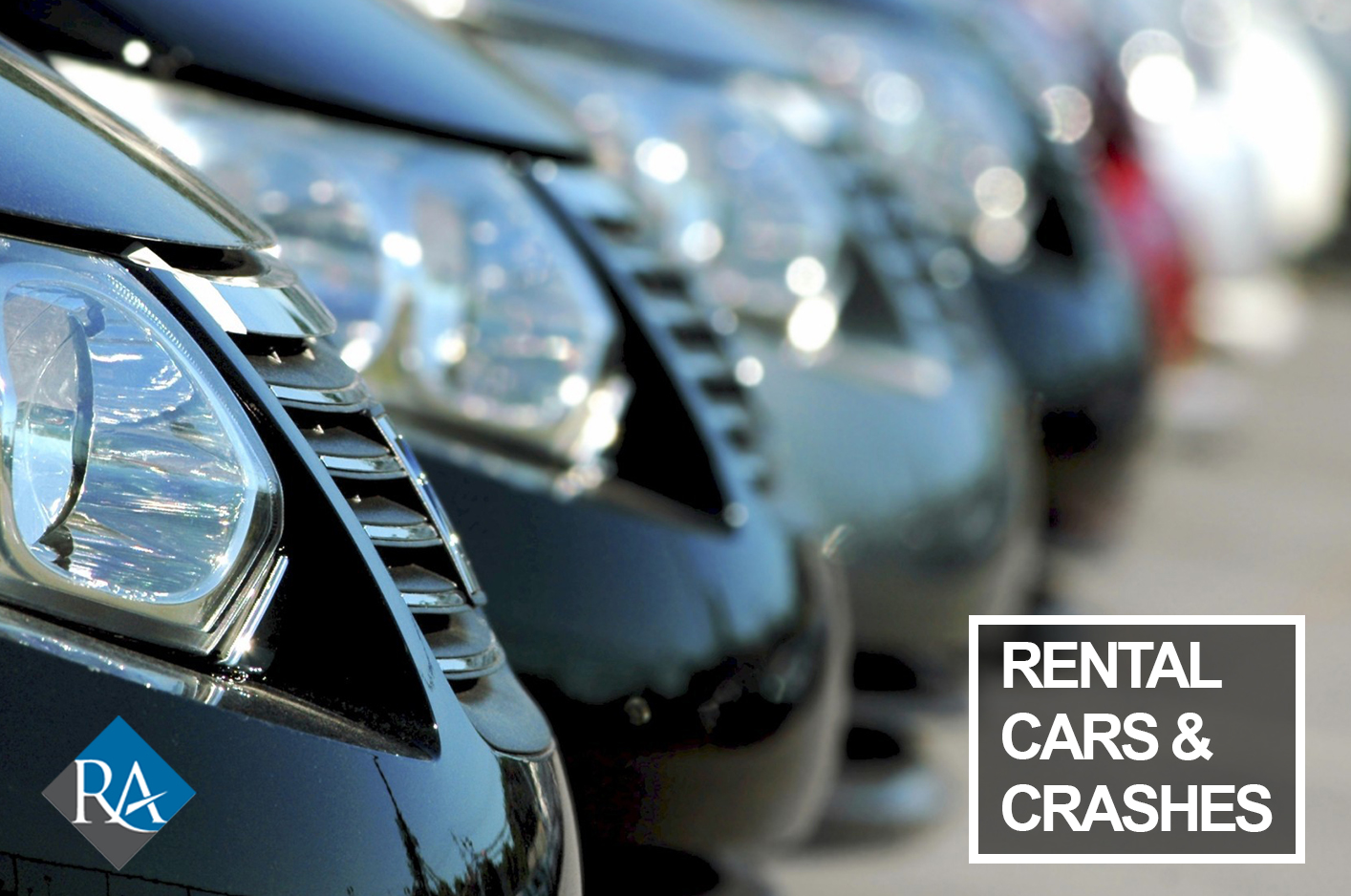 21 Jan

Car Accidents and Rental Cars: Coverage and Protection

A car accident involving a rental car leads to questions of who and what when it comes to covering damages. Personal injury and property damage claims can end up in a tangled web of insurance companies, the rental car company, and the responsible party.
Insurance Required to Rent a Car
For your primary insurance company to cover a rental car, your policy must include:
Liability—Covers damages to other vehicles and property as well as injury to other people
Collision—Will pay for damages to the rental car that occurred during the accident
Comprehensive—Covers damage not related to the accident; rather incidents like theft and vandalism
When reserving a car, chances are you are using a credit card. Most states require a minimum amount of liability coverage, however, not all states require collision or comprehensive coverage. Many credit card companies offer car rental protection that fills any gaps in your policy. For example, if you have liability but not collision or comprehensive, then you may have coverage benefits depending upon your credit card company. Be aware that some credit companies are either reducing their amounts of coverage or—as in the case with Discover—no longer providing coverage.
Type of Car Matters
Your primary insurance coverage is based upon the type of car you typically drive. Let's say you own a compact car but you want to rent a sports car for a vacation. While your policy may cover liability, collision, and comprehensive, it may do so only to a certain limit. Any costs above and beyond the limit can result in your financial responsibility.
If you decide to rely upon your credit card company for coverage, contact them in order to better understand their policy. Many credit card companies don't cover large vehicles such as vans or trucks and some won't cover a rental for more than 15 days.
Protect Yourself
At the very least, you may want to inquire about a rental company's Collision Damage Waiver (CDW) policy. Purchasing this policy is the best way to protect yourself financially for any damages to the car. The waiver is not insurance but rather a waiver of the car rental company's rights to charge you for damages. Even the smallest scratch on a car is costly to repair—purchasing the CDW protects you from future costs when you return the car.
No matter how much coverage you have and the circumstances involved, you may be responsible for paying for damages up front. Submitting paperwork for reimbursement is often a headache you don't need after a traumatic event. Being proactive before you rent a car and understanding your coverage is the best course of action.
Negligent Drivers
Unfortunately, all drivers aren't as responsible as you. Some may rent a car without doing their homework, refuse to pay for additional coverage or neglect to check their own policy. They must be held accountable for their irresponsible behavior and for their reckless driving.
Depending upon the circumstances, you may be entitled to compensation for medical bills, lost wages, and pain and suffering. Chances are you will also need as a new set of wheels to get you back on the road—possibly a rental until you get a replacement.
If you've suffered serious injury or property damage due to the negligent driver of a rental car, call (888) 417-1080 or contact us online. RA & Associates serves clients in Glendale, California and throughout the surrounding region. Let us help you by scheduling your free consultation today.