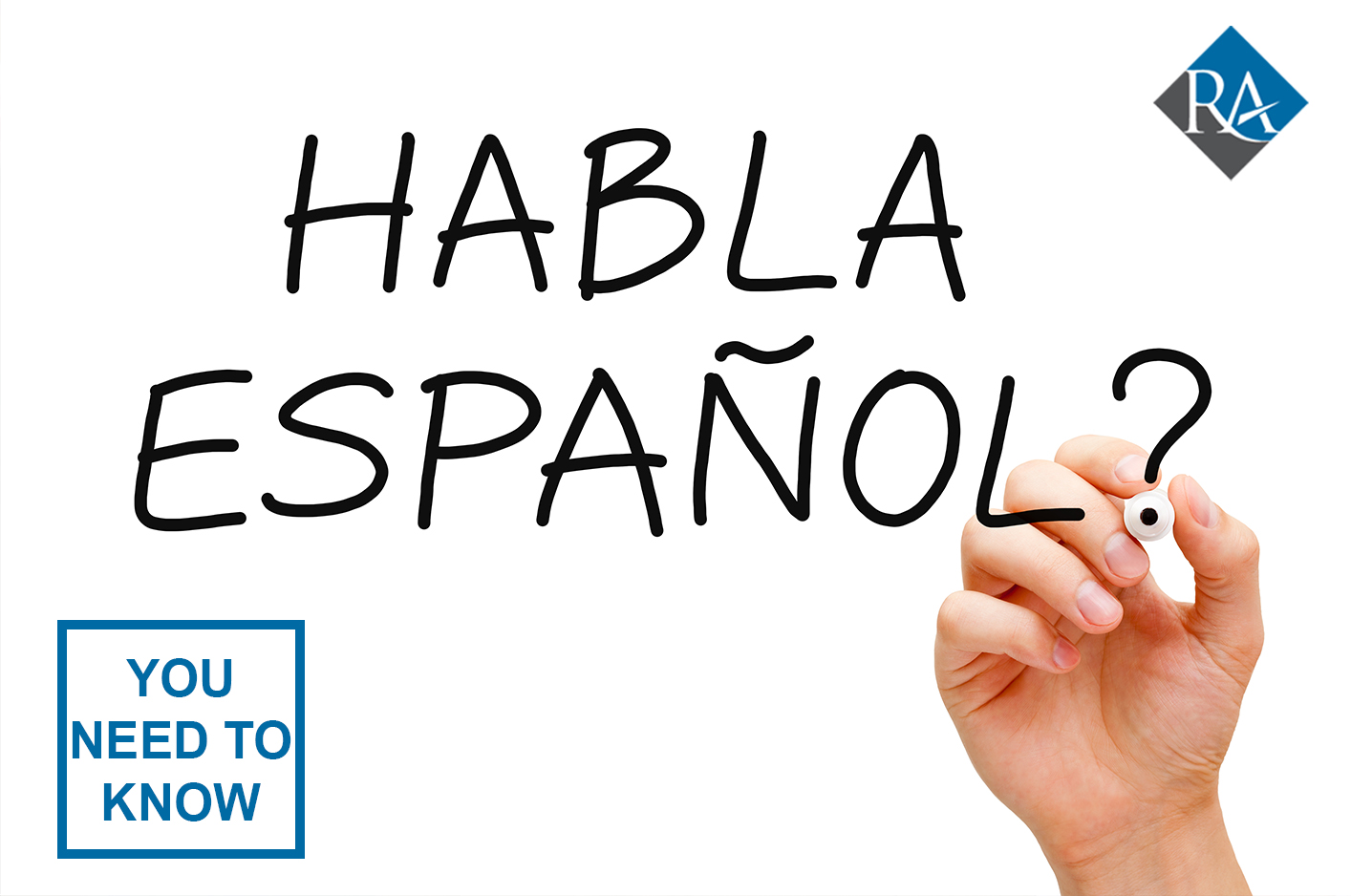 04 Dec

Hire Trusted Spanish Personal Injury Attorneys in LA

Getting into a car accident that results in injuries can be a devastating experience. The situation can be even more difficult if you are from the Hispanic/Latino community. Los Angeles is a major area for Spanish as first language residents. It may be difficult to hire trusted Spanish personal injury attorneys, but doing so can be essential.

It's difficult to express yourself on top of overwhelming physical, mental and emotional distress. In fact, if you've sustained injury after an accident and don't have any language barriers, it's still best to hire an attorney.

Thus, it's imperative to find the right personal injury attorney capable of communicating with you and to others on your behalf. Below are 3 reasons why you should hire a trusted and experienced Spanish personal injury attorney in Los Angeles.
COMMUNICATION
It is paramount to have a trusted Spanish personal injury attorney who can communicate with you/for you without the need of translation. When communicating using different languages, a slight difference can impact the meaning of the matter being communicated.
When it comes to complicated legal matters, you can lose a case with a slightest misunderstanding. And that's why you need a Spanish-speaking attorney during such incidences.
The attorney will communicate verbally on your behalf. Also, an attorney will assist you with hospital and police records, evidence checklists, and client-intake forms.
Don't allow a language barrier to prevent you from hiring the right attorney. Get a representative who can clearly explain the legal procedures involved in personal injury claim. Spanish-speaker should not be the only requirement sought after. Knowledge and experience along with fluency in Spanish is key.
TRUST
If your lawyer speaks your language, you can easily be on the same page.  We only trust what we can understand.
Considering the sophisticated nature of legal processes and terms, it's easy to trust a lawyer who can communicate with you.
Having confidence in your attorney is paramount, especially when it involves handling sensitive personal cases. If you are from the Latino/Hispanic community, you need to work with an open and honest Spanish-speaking attorney to avoid language barrier making your representation more difficult.
Having trust in your lawyer means they understand your goals and can represent you fully, so don't take it for granted.
AVOID MISUNDERSTANDINGS
Even a subtlest of misunderstandings can sink your case before it begins. And, slight misunderstandings are bound to happen even when clients and attorneys speak the same language. But when the two parties speak different languages, chances of misunderstandings are inevitable. This is because of poor communication among the parties involved.
When your case have less to translate especially paperwork such as police reports and health records, your lawyer can easily understand your wants and needs and it's an added advantage. When you limit misunderstanding, your case has a high chance of success.
HIRE TRUSTED SPANISH PERSONAL INJURY ATTORNEYS IN LA
Everyone has a right to proper and high-quality legal assistance when injured. If you are looking for a Spanish-speaking attorney in Los Angeles due to personal injuries, look no further.
Alianza Legal is a Spanish law firm with knowledgeable experience litigating personal injury cases. They have successfully reclaimed millions of dollars across Los Angeles for their Spanish clients.
Alianza Legal has Spanish translated legal documents to help you understand your car accident claim. Their staff has a track record of winning demanding cases with the LA court system Contact them today for a free consultation and to evaluate your case, and more importantly to give sound advice on how to proceed with the matter.