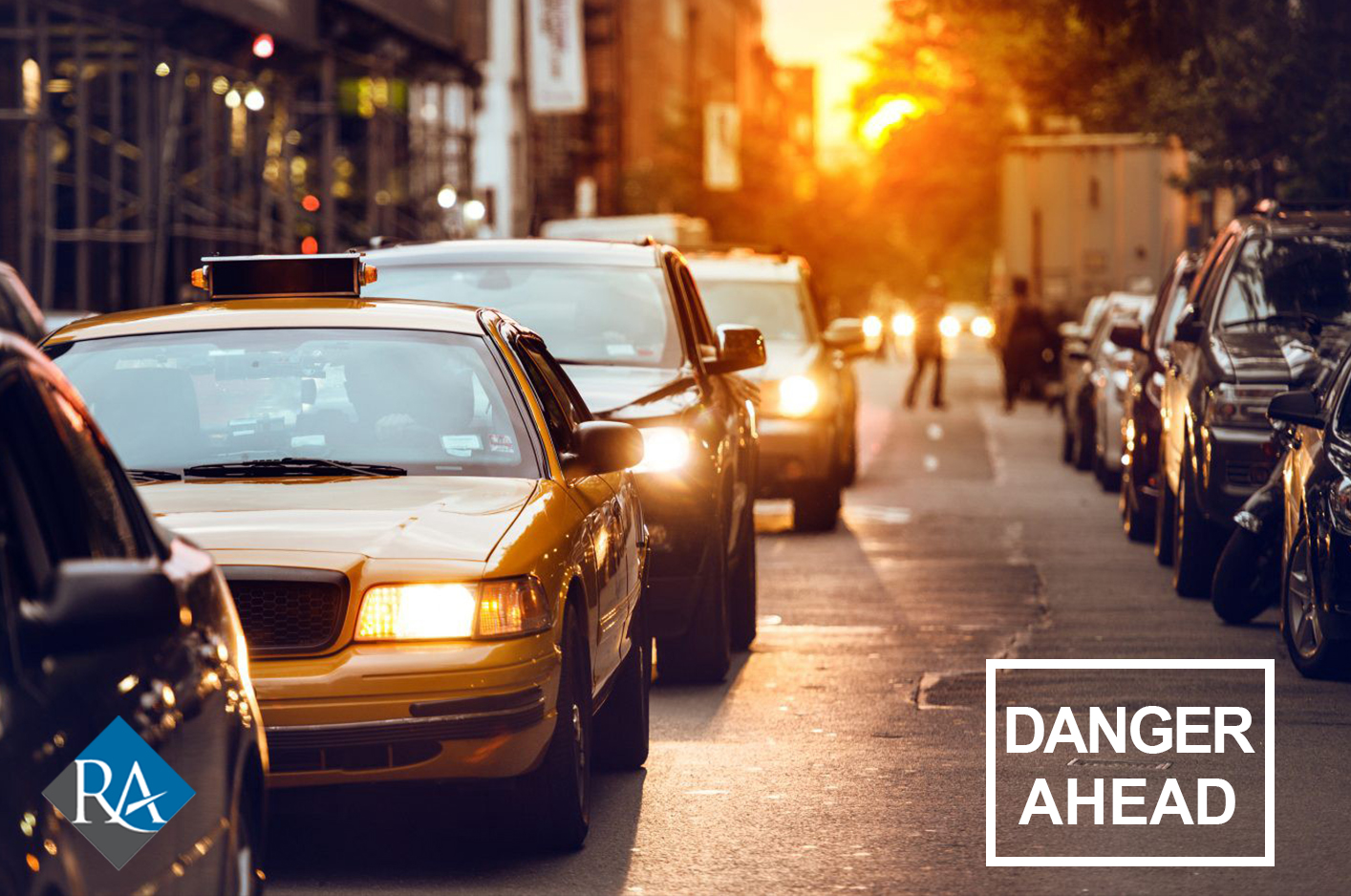 14 Mar

When are Roads Most Dangerous?

We take a chance with our safety every time we drive, or ride, in a vehicle. On today's crowded roads and city streets, we are at risk of encountering a drunk or distracted driver. Understanding when the roads are most dangerous is a proactive tool you can use to plan for safer travel. However, sometimes even the best planning can't stop an accident from occurring. If you experience serious injury due to the negligent behavior of another driver, contact a personal injury lawyer without delay.
Holiday Travel
There's no doubt that holiday travel increases traffic on our highways. Whether you are visiting grandparents for Christmas or heading to the beach for Labor Day weekend, arriving safely is your number one goal.
The holidays are a time of celebration and no holiday is more deadly than the Fourth of July. A day of cook-outs and boating, along with evening fireworks involves alcohol for many holiday participants. During a four year period, studies found that the holiday averaged 144 fatalities due to drunk driving.
To combat these deadly statistics, the National Highway Traffic Safety Administration markets their "Buzzed Driving is Drunk Driving" campaign. Until people stop getting behind the wheel while intoxicated, the Fourth of July will continue as the nation's most dangerous holiday for travel.
Teen Drivers
The months of May-August are dangerous times for travel due to teens on summer break from school. Driver inexperience is a large contributing factor to teenage accidents. Distracted driving is another contributing factor. Examples of the types of behavior defined as distracted driving include:
Texting
Eating
Talking with friends
Grooming
Talking on the phone
Of particular concern are teens and drunk driving. Data from the U.S. Department of Health and Human Services that cites the following statistics involving teen drivers driving under the influence of alcohol:
5.8 percent of teens ages 16 and 17
15.1 percent of 18-20-year-olds
The newly found freedom teens experience when it comes to driving places other drivers at risk, especially during the summer months.
Dangerous Day of the Week
Weekends mean more vehicles on the road due to people running errands, visiting friends, or enjoying a weekend getaway. Unfortunately, studies cite Saturday as the most dangerous day of the week.
Thirty-one percent of fatal drunk driving accidents occur on the weekend, according to data from the AAA Foundation for Traffic Safety. More drunk drivers take to the highways and city streets between midnight and 3 a.m.
Justice for Victims
No one should suffer physically, emotionally, and financially as the result of a negligent driver. A serious accident can result in life-changing injuries, such as a Traumatic Brain Injury or spinal cord injury.
Depending upon the circumstances, you may face months and possibly years of lifelong care and rehabilitation. An accident can affect your ability to work and to provide for your family.
If you've been seriously injured by a drunk driver or inexperienced driver, contact RA & Associates to schedule a free consultation. Our highly experienced team works hard to secure the best possible outcomes for our clients. While each case is different, you may be entitled to compensation for medical bills, lost wages, and pain and suffering.
Don't let dangerous drivers prevent you from enjoying time with family and friends. Learn to drive defensively and without distraction. Should you experience serious injury due to the actions of a reckless driver, contact us. RA & Associates is one of Southern California's most premier personal injury law firms. We have more than 10 years of experience handling personal injury cases.
Let us fight to secure the best possible compensation for you.