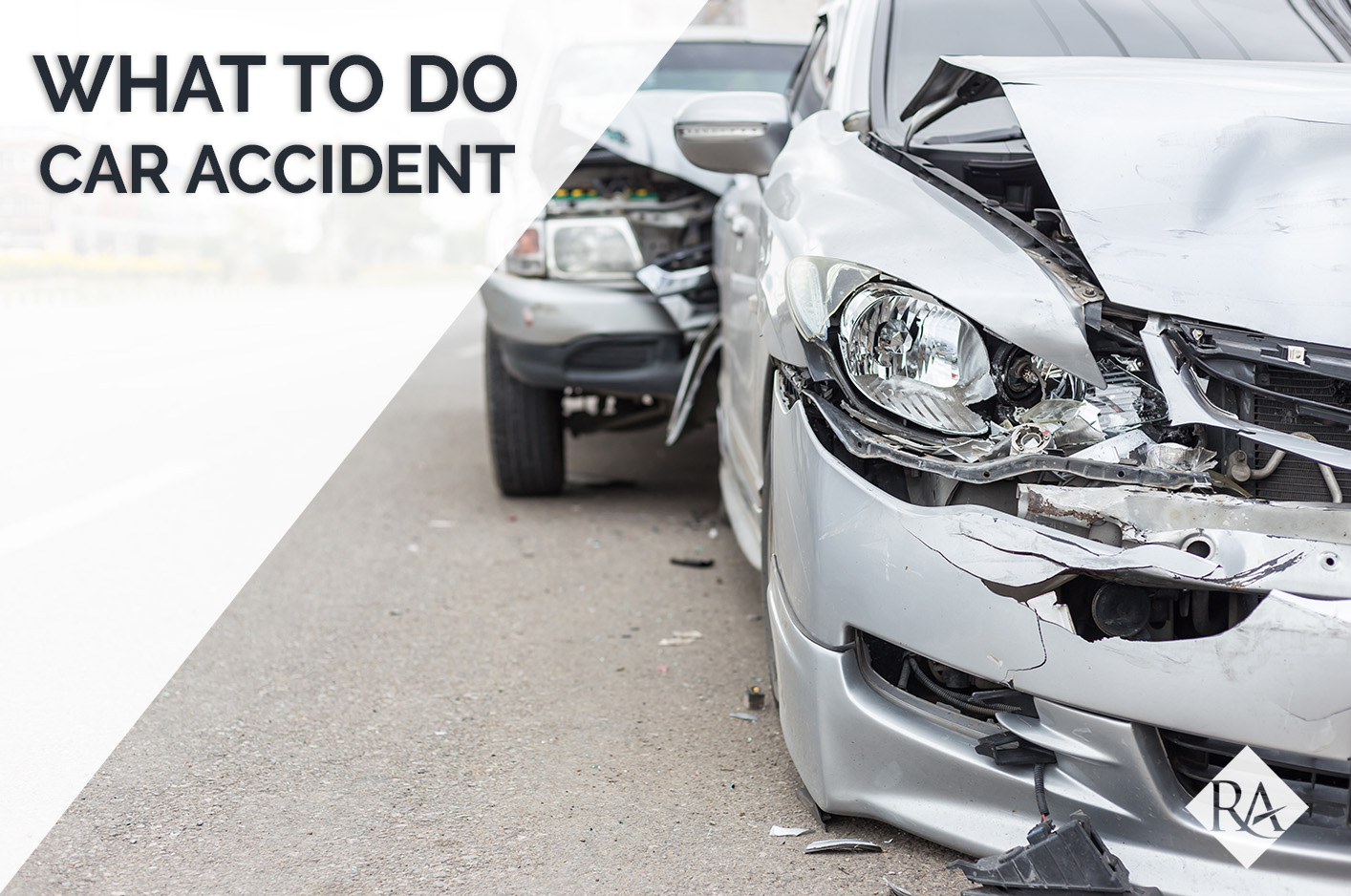 23 Mar

What to do after a car accident?
What to do after a car accident? Whether a fender bender or something more intense, all car accidents should be taken seriously. A car accident is something most drivers will experience at least once in their lifetimes. Before drivers get behind the wheel, they should already have a plan in place for what to do in the unfortunate event of a car accident. 
The steps to what should be done after a car accident are as follows:
Pull to the side of the road in a safe area and out of the flow of traffic. If the car is not derivable please remain in it a call local law enforcement for assistance. If the car is not safe to be in, exit the vehicle to a safe location. Make sure to look for oncoming traffic and be aware of your surroundings.

Check for any visible injuries (scratches, bleeding, bruising.)

Contact local law enforcement if there is significant damage to your vehicle and ask them for a police report.

Phone an ambulance should you feel there is a need for medical attention.

Exchange the following contact information: insurance, name and current address, driver's license number, car slash vehicle identification number, address of vehicle owner. Please note that exchanging information after a car accident laws and requirements vary by state.

Do not admit liability. Even refrain from apologizing. Instead use questions phrases like, "Are you okay?" to the other driver.

Take multiple photos of both vehicles both in the state of the accident and after moving the vehicle.

If there are any witnesses nearby, request their contact information.

CALL AN ATTORNEY IF YOU HAVE BEEN INJURED IN A CAR ACCIDENT. No matter how small you may think the accident and injury were, calling an attorney before calling the insurance company will never hurt you or your claim. Even minor accidents can cause serious internal physical injury. In fact, a simple rear-end can sometimes put victims out of work due to the pain. You want to do everything in your power to protect yourself from this situation. An attorney can not only ensure compensation for your medical treatments, but he or she can also increase your total settlement amount, get your car fixed, and handle your car accident from start to finish at no out of pocket costs to you.

If no injuries were suffered in the car accident processed to file a car insurance claim with your and the opposing drivers' insurance provider. If you have questions regarding filing a claim and live in California then please give one of our trustworthy attorneys a call at 

(888) 417-1080

.
Have you or a loved one been injured in a car accident? Please contact an RA & Associates attorney today for a FREE consultation. Please visit the following link if you would like any further information regarding our
 car accident claim services
.